Dalaman Airport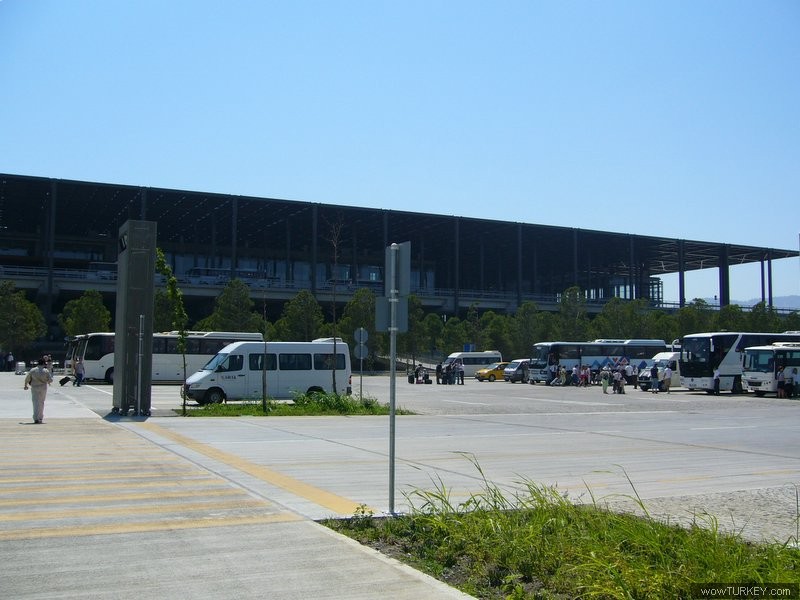 Regional Airports – Dalaman
Dalaman Airport is one of the three airports that serve the south west of Turkey and is perfect to use for holidays to popular Turkish resorts such as Marmaris and Fethiye. Dalaman Airport has been operating for many years and there are numerous choices when it comes to choosing a flight to Dalaman.
Dalaman Airport
Officially called Dalaman International Airport the airport code is DLM and it's situated just a couple of miles outside the town of Dalaman.
Dalaman Airport has been in operation for many years though the facilities have been brought right into the 21st century as a new international terminal has only recently been built. The new, larger and high tech international terminal means you can get through Dalaman Airport and onwards to start your Turkish holiday much quicker than before. The new international terminal is actually now the third largest terminal in Turkey and it has many facilities to enjoy while waiting for your flight home.
Transfers from Dalaman Airport to many of the popular resorts are available via shuttle bus and if you're travelling to Icmeler or Marmaris you can book our private coach transfer service.
Services inside Dalaman Airport
With the new and improved international terminal at Dalaman Airport facilities and services here are bang up to date. There are shops, duty free shops, bars and cafés, plus fast food outlets, two banks and a medical centre.
Although there's a good choice of places to eat and drink in Dalaman Airport remember that food and drink prices are very high here and in the other two airports in the region. If you can, buy something at your resort before leaving for the airport.
Dalaman Airport Car Hire
If you want to hire a car in Dalaman rather than taking an airport transfer coach three of the biggest names in car hire are represented here at Dalaman Airport – Avis, Budget and Europcar. You can wait until you arrive at Dalaman before arranging your hire car, but this can be risky during the peak season as you may not be able to get the car you wanted. The best rates are often available when booking your hire car in advance.
Which resorts does Dalaman Airport serve?
Dalaman Airport is well positioned to serve many different resorts in south west Turkey including some of Turkey's most popular holiday destinations. Catch a flight to Dalaman if you're going on holiday to Marmaris, Icmeler, Turunc, Fethiye, Calis Beach, Ovacik, Hisaronu, Oludeniz, Dalyan, Sarigerme, Datca, Kumlubuk, Akyaka and Gokova.
Which airlines have flights to Dalaman Airport?
Being such an established airport, and with so many popular resorts nearby, numerous airlines offer flights to Dalaman. From the UK there are ten different airlines and you can get flights from a lot of regional airports in the UK direct to Dalaman. Airlines include Thomson Airways, Thomas Cook Airlines, Monarch Airlines, EasyJet, Jet2.com, Viking Airlines, Pegasus Airlines, Onur Air, Cyprus Turkish Airlines, and Freebird Airlines.