Marmaris Driving Tour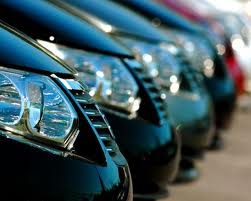 Driving Tours from Marmaris
There's plenty to see while on holiday in Marmaris though it's always nice to hire a car for a few days and get to see some of the surrounding area too. This part of south west Turkey is full of peninsulas and many little bays, some of which hold beautiful and quiet beaches, and there are numerous little villages to find too, so it's a good idea to get out in a hire car and explore.
Here's just one suggestion for a driving tour from Marmaris in which you'll get to explore the Loryma Peninsula:
The Loryma Peninsula
Depending on which map you look at the Loryma Peninsula may also be called Hisarönü, Bozburun or Daraçya Peninsula. Either way, this peninsula spans south westwards from Marmaris, crossing hills and mountains that hold villages and views, and miles upon miles of dramatic coastline.
How to Get Here
To get to this peninsula you need to leave Marmaris via the main highway, called the D400, in the direction of Datça. About 13 miles (21km) west of Marmaris you take the southern road, leaving the main highway and heading for Orhaniye and Selimiye, driving past the popular resort town of Hisarönü.
Orhaniye
After 5.5 miles (9km) you'll reach Orhaniye. The village itself is a little way inland, but the main attraction on the coast is a half mile long sandbar that's situated just underneath the water. Called Kızkumu (which means Maiden's Sand in English) there's a local legend that describes how the sandbar came to be here. You'll need to get out of your hire car to see this, but best of all you can actually walk along the sandbar for the feeling and illusion that you're walking on water!
Selimiye
Another 5.5 miles (9km) south on the main peninsula road brings you to Selimiye, a coastal village. There's not much in the way of beaches here but there is a small port and several restaurants lining the quayside so it's good place to stop for a bite to eat. The atmosphere here is very relaxed in comparison to Marmaris so you're encouraged to sit back and take your time!
Bozburun
Still further to the south is the larger town of Bozburun. Tourism is little more developed here, though still when compared to Marmaris it's positively sleepy! Bozburun is another choice for a lunch stop as there are several quayside restaurants here too. It's the beautiful setting that makes this a popular stop on a Marmaris driving tour, so stay a while and soak in the scenery.
Taşlıca
Taking the road east from Bozburun you'll drive through the village of Söğütköy on your way to Taşlıca. Taşlıca is an attractive hilltop village that's full of olive groves and almond trees. From here you have two choices, drive back the way you came to Selimiye then head inland to Bayır or take the less travelled (and not so good condition) road north to Bayır.
Bayır
The mountain village of Bayır is best known for its ancient plane tree that stands in the main village square. The plane tree is held in very high regard and is the symbol for the village. You can sit and sip some tea or other refreshment in the teahouses around the square.
Back to Marmaris
On the way back to Marmaris there are yet more options for heading off the main road once again, such as back down to the coast and the seaside town of Turunç. This is another of the popular Marmaris area tourist destinations and it features a coarse sandy beach. A little closer to Marmaris is Içmeler, also a hugely popular coastal town.