Shopping in Icmeler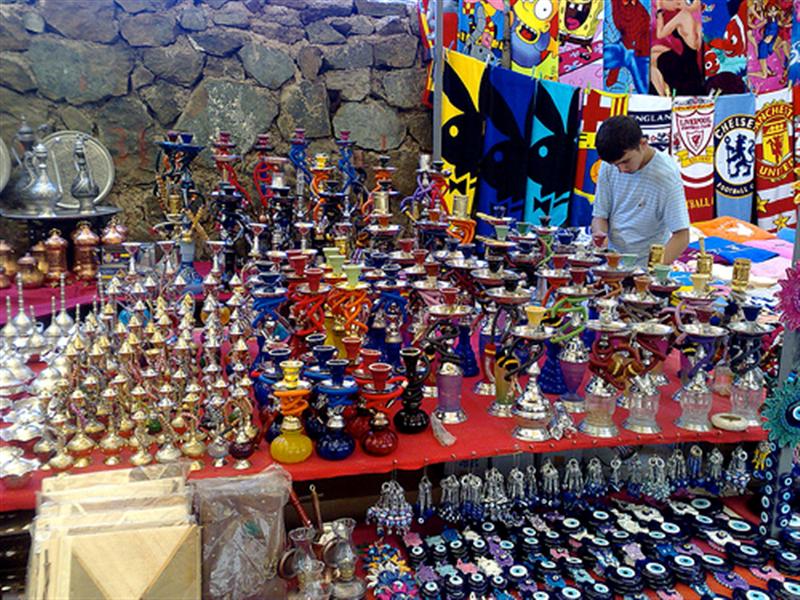 Icmeler Shopping
Turkey is renowned as a great place to pick up some real bargains when it comes to shopping, including some good quality 'fake' designer name items. Shopping in Icmeler is a little lower key than nearby Marmaris but this popular little coastal town still offers its fair share of shops and a market.
Where to Shop in Icmeler
Shopping in Icmeler is usually a fun and pleasant experience and there's a good selection of shops and stalls where you can buy a large range of items, including souvenirs of your holiday in Icmeler. There's the weekly market, a supermarket and numerous small shops selling all sorts.
Icmeler Market
Wednesday is the weekly market day and the ideal place to come to pick up some real bargains. The sellers expect you to haggle with them, so never pay the first price you're quoted as you can expect to buy goods at a third off what they first tell you. The haggling is all part of the fun experience and the sellers are all good natured and ready to have a laugh with you, so don't feel intimidated by it!
At Icmeler Market you can buy delicious fresh produce, clothes, shoes, jewellery, sun glasses, souvenirs, and local handicrafts.
Shops Near the Beach
Every day of your holiday in Icmeler you can shop at the numerous little shops that are down near the beach. Many of these sell similar items to what you'll find in the market, but it's nice to shop here anytime of the day or night for a more relaxing shopping experience!
Supermarkets in Icmeler
If you're staying in self catering accommodation while on holiday in Icmeler you're going to need to make use of a local supermarket. Icmeler boasts one large supermarket where you can buy all sorts of food and drink, plus there are numerous smaller mini-marts around the town if you just want to pick up the odd one or two items. The prices in the mini-marts are usually slightly more expensive, but in general shopping in Turkey is very cheap anyway.
Shopping in Marmaris
When you fancy a greater range of shops you can always head up to Marmaris, just 5 miles away. Marmaris has many shops to browse, and a large market is held in the Armutalan area every Thursday. For an authentic traditional shopping experience you should visit the Marmaris Bazaar!