Off the Beaten Track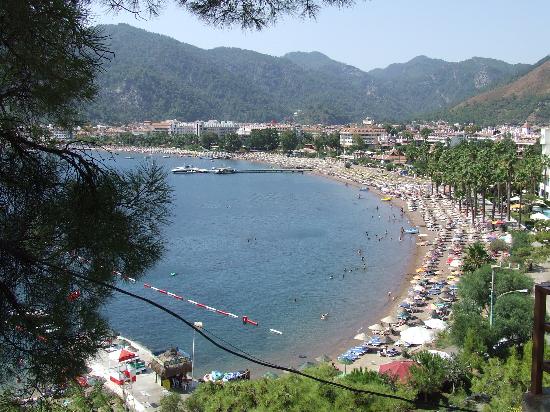 Off the Beaten Track - Icmeler
Some might argue that Icmeler itself is off the beaten track! It's certainly a quieter town when compared to the Aegean Coast's larger towns, like Marmaris, and despite development along Turkey's Aegean Coast there are still miles upon miles of coastline that remain pristine and beautiful.
Icmeler Old Village
The old village of Icmeler certainly isn't as touristy as the newer parts by the beach, and still gives visitors a taste of the real Turkey.
When you're on holiday in Icmeler take a walk up and around the old village as you really get to experience what everyday life is like for the residents of Icmeler. You'll see small traditional houses, many of which have a couple of animals like goats and chickens in their yards. Men fill the lounge bars, playing backgammon, though many rise when the mosque calls them to prayer. This is the real Turkey that you don't get to see in the heart of the tourist towns.
Icmeler's Pine Clad Mountains
Though many tourists have discovered the beautiful pine clad mountains that surround Icmeler on three sides these still remain somewhat off the beaten track, and a hike amidst this beautiful scenery is highly recommended when you're on holiday in Icmeler.
The soft scent of pine, the dry ground beneath your feet, and the chirp of crickets make hiking in the mountains around Icmeler an unforgettable experience; and then there are the views. Imagine stunning views over Icmeler Bay and the town, and if you hike far enough you'll also enjoy far reaching views to Marmaris and along the Datca Peninsula.
Boat Trips
The Aegean Coast has many picture perfect coves and bays that aren't accessible by road, so these remain truly off the beaten track. The best way to explore the coastline around Icmeler is by boat and there are several boat trips that you can enjoy, taking you into those beautiful little coves where you can jump ship and even swim to shore. Here you'll find a beach with nothing but sand and shells on it – no tourists here – it's simply spectacular!