Icmeler History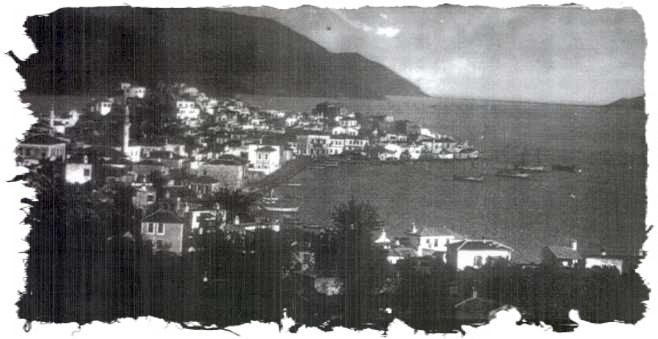 History of Icmeler
Icmeler started life as a small fishing village, much like many of the other popular places on the Aegean Coast of Turkey. And though it's grown, what sets Icmeler holidays apart from others is the small town feeling that you still get when visiting here. Icmeler hasn't been over-developed so it makes a quieter and some would say more relaxing place to visit than nearby Marmaris.
A Short History of Icmeler
Unlike nearby Marmaris, Icmeler is not steeped in history, it has far more humble beginnings. The small fishing and sponge divers' village looked quite different just 15 years ago and has developed into a very popular holiday destination off the back of Marmaris' fame and fortune.
As Marmaris grew in popularity so too did Turkey's beautiful Aegean Coast, as more and more holidaymakers discovered this wonderful place. Being close by to Marmaris, and with the benefit of such a beautiful beach and surrounding scenery, Icmeler was the perfect choice for a truly Turkish holiday!
Today there are plenty of great hotels and apartments for you to choose from when on holiday in Icmeler, but not too many! There's still a good balance between the feeling of a quaint fishing village and a popular resort town. Bars and restaurants are as plentiful as necessary, and there's even some nightlife in Icmeler to enjoy too, though this is definitely the quieter little brother to the nightlife of Marmaris.
Historical Attractions
Icmeler is a popular holiday destination for a number of reasons: there's the great Turkish weather, the amazing beach and bay, an assortment of water sports, some excellent restaurants, and it's known for its very friendly and welcoming locals. What Icmeler doesn't have too much of is historical attractions, but don't worry, there are plenty of places to visit nearby if you want to take in some history and culture while on holiday in Icmeler!
Marmaris is only a short drive up the coast and this larger town has several historical attractions. There's Marmaris Castle, built by Suleyman the Magnificent in 1522. Take a look around the castle and the museum, then head along to Marmaris Bazaar to go shopping as they used to hundreds of years ago. Within the Bazaar you should also look out for the historical Caravansarai, probably the first hotel in Marmaris!
Historical Excursions
For the best historical attractions in the Aegean Coast region you can take an excursion to some fantastic ruins – Ephesus is spectacular, and well worth the longer drive, or visit the famous Pamukkale. Both excursions can be arranged while on holiday in Icmeler.