Icmeler Getting There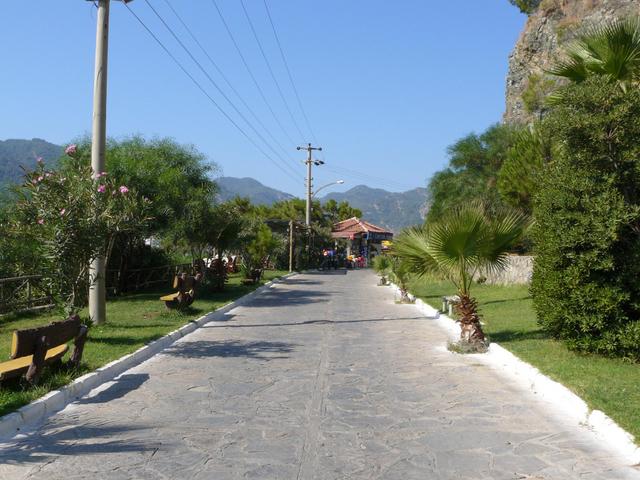 Getting to Icmeler
Located just to the south west of Marmaris, the beautiful resort town of Icmeler has grown in popularity over the last 15 years offering an alternative destination to Marmaris on Turkey's Aegean Coast. Many tourists are discovering just what a lovely time they can have on holiday in Icmeler, and, like Marmaris, this town is easy to get to.
Flights to Icmeler
As Icmeler doesn't have its own airport you can enjoy peaceful days and nights without the sound of aircraft taking off and landing! Dalaman International Airport is your gateway for flights to Icmeler and it's situated about 100 kilometres (62 miles) by road from the town. The journey, depending on how you take it, should be between 90 and 120 minutes.
Who Flies Here?
Dalaman is one of three major airports that offer flights to the Aegean Coast region of Turkey. This airport has actually been in operation for many years longer than Bodrum Airport so it's well established and is served by a good selection of airlines. Not only are there both scheduled and charter airlines, but Dalaman International Airport also has flights from low cost airlines too, so you should have no trouble finding a suitable flight for your holiday in Icmeler.
Airlines flying from numerous airports in the UK include Thomson Airways, Thomas Cook Airlines, EasyJet, Jet2.com, Viking Airlines, Pegasus Airlines, Onur Air, Cyprus Turkish Airlines, Monarch Airlines, and Freebird Airlines, and with our flight booking service we'd be pleased to find the perfect flight to Icmeler for you and your party.
Airport Transfers
Once you've booked your flight to Icmeler why not let us take the strain off your airport transfer? We offer a direct service in a comfortable coach that includes complimentary water, taking you door-to-door so that you don't need to worry about finding your hotel or apartment in Icmeler. Our worry free service allows you and your travel companions to sit back and relax and start enjoying your Icmeler holiday even sooner!
Car Hire and Public Buses
As an alternative there are public buses than run between Dalaman International Airport and Icmeler. These may be a cheaper option but when you consider the time they take, and the fact that it is not door to door service, our airport transfer service is usually the preferred option.
Of course if you're planning to hire a car in Icmeler for the duration of your stay you may wish to consider renting it at the airport, and driving yourself to your Icmeler accommodation. There are several international car rental companies represented at Dalaman Airport, but in the height of season you're advised to book your car in advance. Check our Icmeler rent a car options for a competitive quote.