Night Life in Dalaman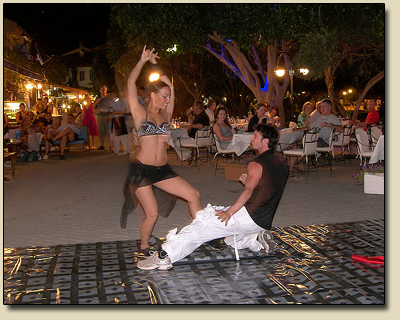 A holiday in Dalaman is perfect for those of you who enjoy quieter nights and aren't looking for a resort that's filled with noisy bars and nightclubs. Nightlife here is understated, but if you know where to look you can still enjoy a fun night out on the town! And if you do feel like partying til the early hours of the morning you could always visit one of the other resorts in the region.
What kind of nightlife is there in Dalaman?
Dalaman is not a location you'd come on holiday to if you're a party animal who likes to try a different bar or club every night. If this is what you're looking for you' be far better off visiting a resort town like Marmaris or Hisaronu. A holiday in Dalaman instead appeals to visitors who prefer quieter nights, and perhaps the opportunity to visit a bar a couple of times during your holiday. Dalaman does have a few bars after all, where you can rub shoulders with the friendly locals.
If you prefer to sit back and be entertained you'll find there's usually a good array of entertainment on offer in Dalaman's hotels, suitable for the whole family. Traditional Turkish nights are always the most popular as you can get to enjoy, and sometimes even participate, in belly dancing, and listening to live Turkish music.
Nightlife close by to Dalaman
For a change of scenery there are several places you could visit not too far away from Dalaman for a more varied evening. Nearby, Dalyan has a good offering of bars with loud music and a certain amount of frivolity usually taking place. A longer drive, so perhaps not feasible for a night out, is Fethiye and beyond that Hisaronu. Both have numerous bars and discos to enjoy, though those in Fethiye are slightly less Anglicised than the ones in Hisaronu. Also slightly further away and in the opposite direction is the bustling resort town of Marmaris, a place that's particularly renowned for its lively nightlife.