Dining in Dalaman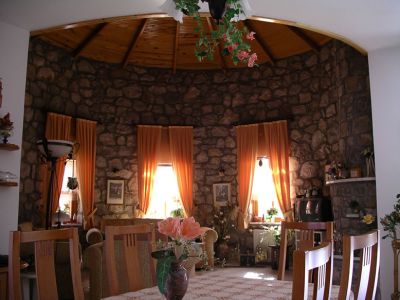 A holiday in Dalaman gives you many choices for eating out in the town and the surrounding region. Dalaman itself has a good selection of restaurants and you'll find more traditional Turkish food is readily available.
Where to eat in Dalaman
If your accommodation is in the centre of Dalaman you'll have a great deal of choice when it comes to where to eat. The town centre has numerous restaurants on offer, from the more casual dining to the smarter end of the spectrum. Dalaman is also known for its numerous cafés and tea gardens, which are a lovely place to spend some time sipping tea and enjoying a snack during the day.
Many of the hotels in Dalaman and in the outskirts of the town also have their own restaurants so you may find there's no need to even leave your hotel if you enjoy what's on offer there.
What cuisine is available in Dalaman?
Because Dalaman isn't as touristy as many other towns in Southern Turkey you won't be overwhelmed with British style pubs and restaurants; a factor which is sure to appeal to some holidaymakers, but will put others off! The restaurants and cafés in Dalaman are a little more traditional in terms of what they serve so if you're longing for some real Turkish food, Dalaman is probably a good place to come for it!
Those who have come on holiday to Dalaman and prefer slightly more Anglicised versions of dishes will still find there are many different things to try. Generally Turkish food is not particularly spicey (only a few odd dishes will be hot), and in many restaurants they are happy to cook something especially for you if nothing on the menu takes your fancy. The larger hotels and resorts in Dalaman have several restaurants where you'll be able to enjoy international cuisine of many different varieties.