Dalaman Historical Attractions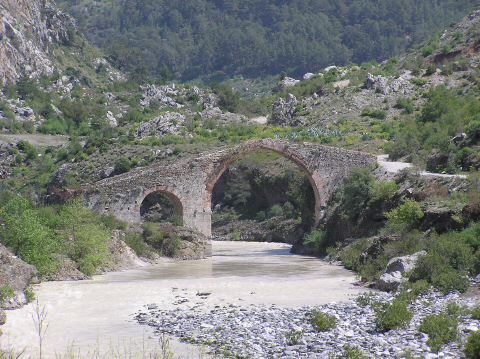 Dalaman Historical Attractions
A holiday in Dalaman gives you the perfect location from which to explore all the many historical attractions that can be found in this part of Southern Turkey. All around the area surrounding the town you'll find ancient and not so ancient, archaeological sites and ruins, giving us insight into all the civilisations that have called this region home over the millennia. If you enjoy history and culture, a holiday in Dalaman would be perfect for you!
Kaunos Ancient City
Only ten miles from your accommodation in Dalaman is the ancient city of Kaunos, situated just outside the popular resort town of Dalyan. Kaunos is not as spectacular as some ancient ruins in the region, but it's still being excavated and is set amongst beautiful surroundings. The city dates from the 9th century BC and was part of ancient Caria. Things to see include the ruins of a large amphitheatre, temple, Roman baths, and a Byzantine basilica. The lake you can see here was once connected to the waterways and served as an ancient harbour.
Fethiye's Lycian Rock Tombs
35 miles from Dalaman in the opposite direction is the market town of Fethiye. This town is a popular tourist destination and has several historical attractions on offer. It's most famous for its Lycian Rock Tombs that were carved into the hillside thousands of years ago, but this is not all that Fethiye has. There is also a Roman amphitheatre here, and above the town is a medieval fortress that was built by the Ottoman Empire. Make sure you visit the Fethiye Museum to find out more about the town's and the region's history.
Ancient City of Tlos
Further still beyond Fethiye is the ancient city of Tlos. This is actually the oldest city in the Lycian region, dating back to 2000 years BC and is now in ruins. You'll see more of the Lycian rock tombs here, as well as an amphitheatre and a castle from the Ottoman Empire.
While visiting Tlos it's not too much further to travel to Saklikent Gorge. Although this is not a historical attraction as such it's spectacular all the same and features a deep gorge that has been created by the force of water moving through it for thousands of years.