Dalaman - Off the Beaten Track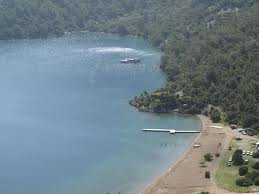 Off the Beaten Track in Dalaman
Though there are plenty of larger resort towns and villages within the region surrounding Dalaman, there are also those that have remained quiet and peaceful. Visited by fewer tourists than the major destinations in Southern Turkey these places give holidaymakers the chance to experience a more authentic village life. The village of Koycegiz is one such place you can visit while on holiday in Dalaman.
Koycegiz
Koycegiz is a sizeable village with a fairly good selection of facilities and services, including hotels and restaurants. It was developing into a popular tourist spot but Dalyan has definitely become the market leader in this little corner of Southern Turkey.
Koycegiz is about 14 miles from Dalaman and it sits at the edge of the peaceful Koycegiz Lake. This lake was once a bay that connected through to the sea but years of silt coming down from the surrounding mountains has blocked the water's path. Those same surrounding mountains make this an incredibly beautiful place to stop and enjoy a refreshing swim.
This area is also known for it hot springs that have been attracting both locals and visitors for many years due to the therapeutic effect the warming waters are said to have. There are thermal baths just a little way north of Dalyan though these tend to be more crowded than the ones you can reach from Koycegiz. The best way to get to them, though there is a road as well, is to go via boat from the village which also stops at other nearby attractions including Kaunos and Turtle Beach. This is an all-day cruise though and usually leaves at 10am, not returning until 7pm.
Once you've seen Koycegiz if you have time try to visit the nearby waterfall. Though small this waterfall is spectacular and it's situated off the main Mugla road. This is a wonderful place to spend a day sunbathing, then cooling of every now and then in the clear waters of the pool beneath the waterfall.