Here are the details of the new
excursion
trip many of you been waiting for!
AKYAKA TOUR
We have a fantastic option with this trip to Akyaka. Here you have nature, history & stunning scenery all rolled into one. In addition to motoring in an open top jeep through some stunning parts of Turkey, you will experience a fabulous mini boat trip down this areas most fascinating natural aquarium.
Akyaka is situated within the bay of Gökova on route to which we pass through the original
Marmaris
Road, known locally as the 'Love Way.
Our first stop will be the Rock Tombs which date back to Lycian times. This type of burial custom was a symbol of prestige for the wealthy, a tradition dating back to 4th Century B. C.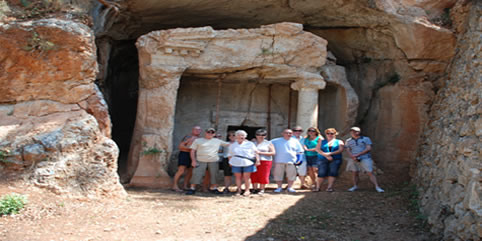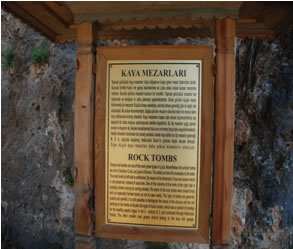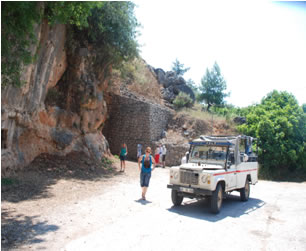 We will then have a tea/coffee (or beer!!) break @ a picture perfect coffee shop…….. 'The Olive Farm Shop' on the outskirts of Akyaka.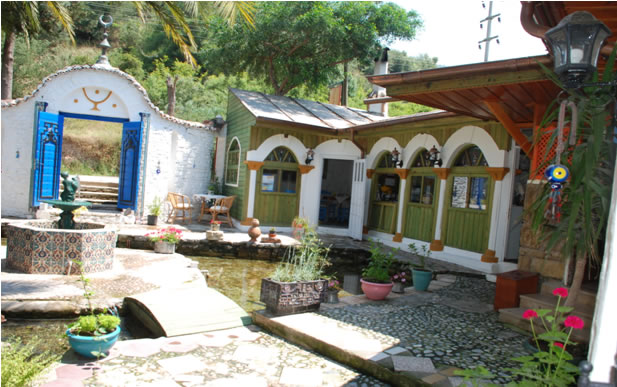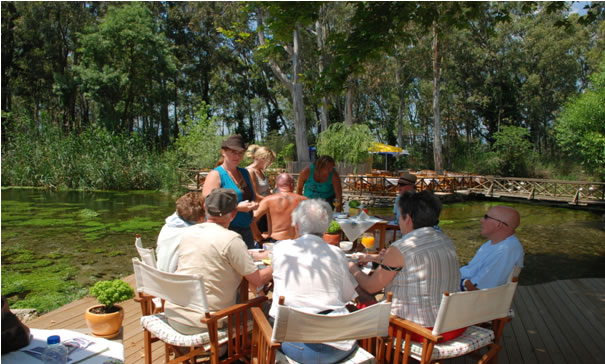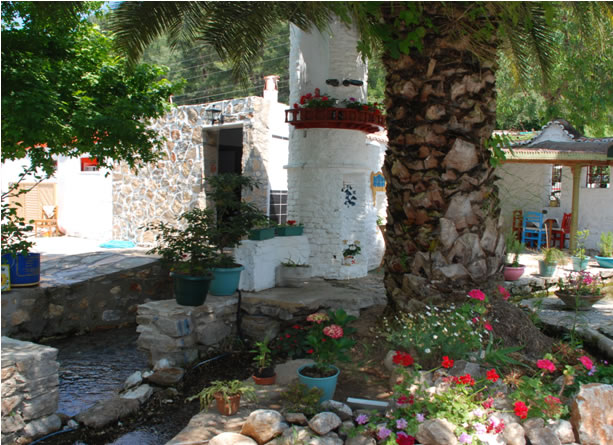 All aboard for this very interesting trip through a stunning natural aquarium & see some of natures finest at its best!
We will see turtles nesting in the reeds, ducks & fish swimming around in the clear waters that are supplied by numerous springs running from the surrounding mountains.
Look in wonderment at the many dragon flies that have been painted by natures paint brush to vivid hues of blues & greens, camouflaged frogs & maybe the odd stork or two!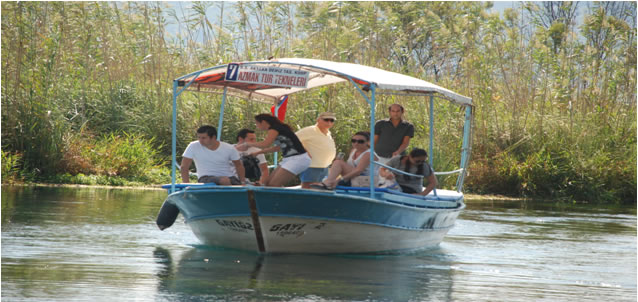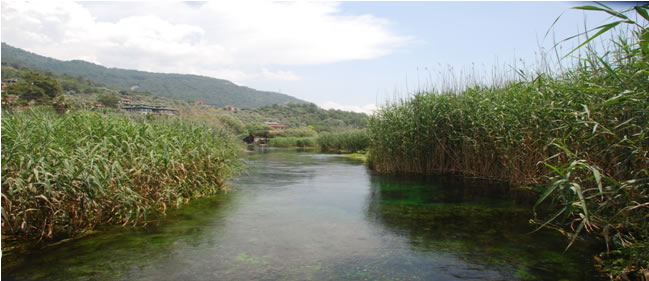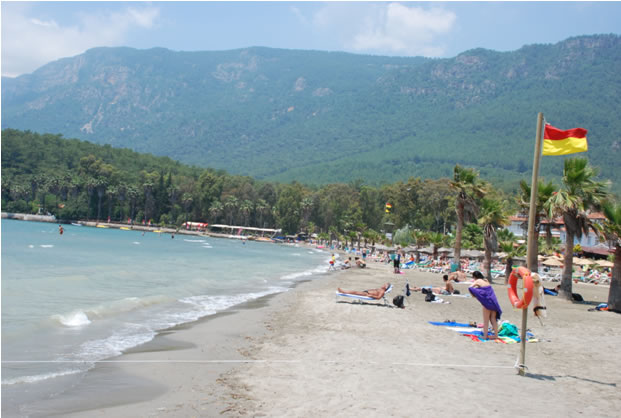 Spend your free time on the palm lined sandy beach...or have a drink or two at one of the many bars surrounded by a stunning back drop of mountains....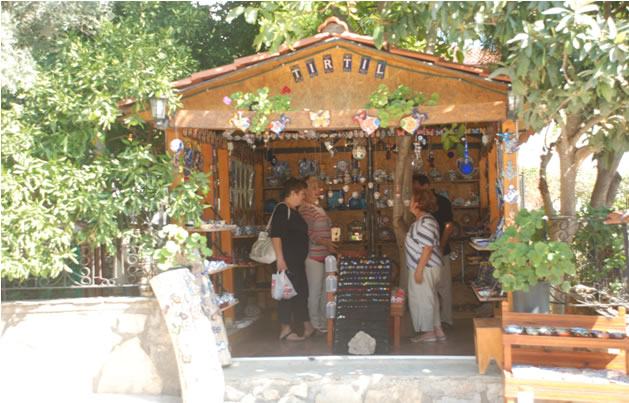 Enjoy a walk through the country park & forest or take a stroll around the beautiful town of Akyaka.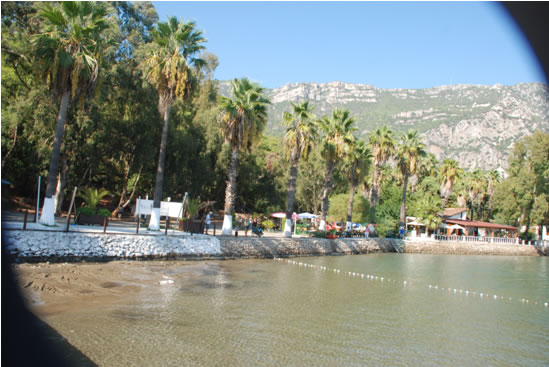 Take a stroll around Akyaka & a little 'house-hunting!!' Akyaka has it's own unique Ottoman style architecture where high-rise structures & modern buildings are forbidden. Houses are built with pan tiled roofs, attractive wooden balconies & fretwork shutters.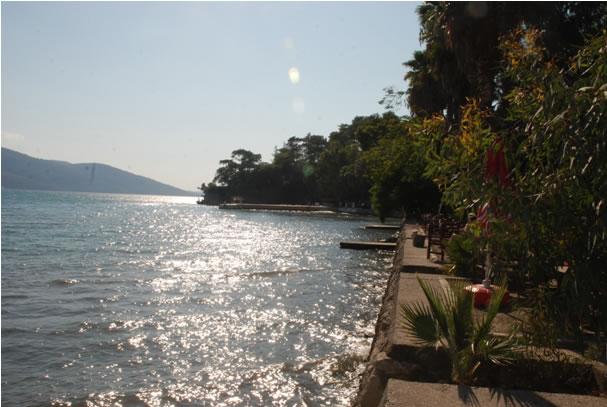 Shop if you prefer but whatever you do, I can guarantee, you will fall in love with this beautiful little town full of character, surrounded by breathtaking scenery………………….…a truly great day out!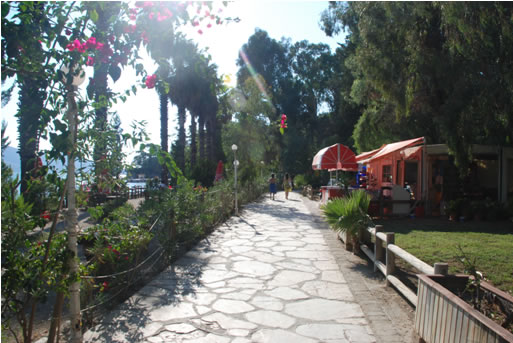 The trip is called the
Akyaka Tour
. Tickets for the trip can be purchased online at Icmeleronline.com or in person at the
ICR
Travel Office in the centre of town.
Tour starts at approx. 9:30 - Pick up from hotels or from a designated meeting point
Tour ends at approx. 17:00 - Drop off at hotels.
Price: £20 per person
Includes: Lunch, Insurance, Guide, Transportation & Boat Trip (all drinks are extra)
Some more recent photos here
viewtopic.php?f=30&t=15656