WHO ARE WE?
ICR Travel Ltd t/a IcmelerOnline.com has been in online travel business for over 11 years. We offer hotel reservations, flight tickets, airport transfers as well as local
excursions with offices located in England, Canada and Turkey. Over the past few years, ICR Travel has become a network partner to two major players in the travel
industry enabling us to offer rooms at over 300,000 hotels worldwide at very competetive prices.

We operate as a family business with a professionalism expected from a global company and has since served over 50,000 holiday makers from all around the world in
the history of the company. Icmeler, Turkey has always been the main focus of ICR with direct contracts to over 70 hotels in Icmeler where the company comes
highly recognized by the hoteliers, existing clients and has recently received an award by the disctrict authorities for the extended services to Icmeler.
ICR is a fully accredited Travel Agency - Tour Operator by the Association of Turkish Travel Agencies with an A-Grade License -No;2207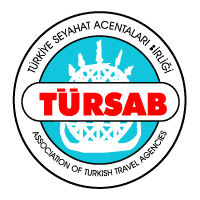 With our new addition of the introduced Price Match program, our goal is to become your holiday supplier and provide you with our generous holiday services
while you enjoy the maximum savings on your hotel bookings..